HEALTH
Human Evolution On Earth | Stages Of Evolution of Man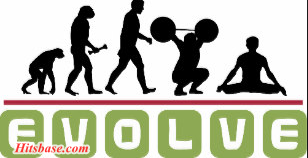 Human Evolution On Earth | Stages Of Evolution of Man: We have been hearing about the evolution of man. Now this will enhance your knowledge of what evolution and the trend of how it came about. Just Read down and learn more about evolution.
Evolution means change over a period of time. The study of evolution will direct you to investigate the nature of life, and origin of life. How the world came into existence.
READ MORE:  Effective Way to Wash Your Hands – Use hand Sanitize
Human Evolution On Earth | Stages Of Evolution of Man
Major Theories Of Evolution
1 Divine creation
2 Organic creation
The divine creation believed that GOD created everything on earth. Divine creation was supported by the world major religion and civilization. Even the Bible and Koran have the same view of the creation. It was believed that God created everything on earth.
THEORIES OF EVOLUTION
Below are the theories of evolution. That explains the origin of life.
1 special creation
2 spontaneous generation theory
3 steady state theory
4 Cosmozoan theory
5 biochemical evolution theory
LAMARCK AND DARWIN THEORY OF ORGANIC EVOLUTION
LAMARCRK THEORY: Lamarck was a French scientist in 1809. He proposed a hypothesis account for the mechanism of evolution based on three conditions. The three theory are as follows.
1 The theory of need
2. Theory of use and disuse
3. And inheritance of the acquired trait.
The theory of need
A new part of an organism is originated when a part is used constantly. For example, the giraffe normally has short necks, due to constant stretching becomes elongated.
Theory of use and disuse
However, snakes have short body and legs.  During land formation, it stretches its body which led to elongation. The use and disuse have it that an organ becomes well developed when used but degenerate when it not used.
Inheritance of Acquired Trait
Theory of inheritance of acquired trait states that acquired trait is transmitted from one generation to another.
DARWIN THEORY OF ORGANIC EVOLUTION
Actually, Darwin and Wallace worked together and proposed this theory. They were of the view that natural selection is a mechanism by which new species arise from pre-existing species. However, in 1859 Darwin proposed a theory on the origin of species by means of NATURAL SELECTION.
Key Point on Darwin Theory
1 overpopulation of offspring
2 struggle for existence by an organism
3 showing of variation by offspring
4 adaptive characteristics
5 development of new species
MODERN VIEW OF EVOLUTION
This theory of evolution is proposed by Darwin and Wallace. This theory is known as neo-Darwinism evolutionary theory. It is based on mutation and isolation. Mutation is the change in the genetic material of an organism. This change occurs in individual and is transmitted from one generation to another.
EVIDENCE TO THEORY OF EVOLUTION
1 PALEONTOLOGY
2 GEOGRAPHICAL DISTURBANCE
3 CLASSIFICATION
4 PLANT AND ANIMAL BREEDING
5 COMPARATIVE ANATOMY
6 ADAPTIVE RADIATION
7 COMPARATIVE BIOCHEMISTRY
8 VESTIGIAL ORGAN
HUMAN EVOLUTION
Scientist placed a human in the primitive group because primate shares important characteristics with the man. Primate has a strong hand with long fingers and opposable thumbs that can grasp branches. The primates live on trees.  Primates like gorillas that do not live on trees also maintain these characteristics like a man.