SCHOLARSHIP
NYSC Call Up Letter Printing – How To Print Your NYSC 2023 Call-Up Letter
This is to inform all the prospective corps members that you can visit the NYSC Call Up Letter Printing portal and start printing your call up letter. On this page, you will get to know all that you should know when you are printing your call-up letter.
Before you can print your NYSC call up letter, you are required to log in to your account. The account you used during your NYSC registration. It is our duty to guide you on how to print your NYSC call up letter. You are made to understand that printing your letter will not take you more than seconds of your time.
See the ==== NYSC 2023 Mobilization Timetable
There are so many things you have to know before printing your letter. Serving our great country is a good thing to do as a young man or woman. Without wasting so much of your time let tell you what you need to know.
Useful Information For Prospective NYSC Corps Members for 2023
i. Persons who studied in Nigeria should bring to camp: Degree/HND Certificates or Statement of Results, Personal Identity Card from the Institution of graduation.
Foreign graduates should bring for verification, original copies of ALL their uploaded credentials and travel documents including International passport.
ii. Foreign graduates are to ensure that academic paper(s) in Languages other than English must be translated into English accordingly; both versions must be presented for verification at the camp.
iii. Medical/veterinary Doctors, Dentists, Pharmacists, Optometrists, Physiotherapists Nurses, and Public Environmental Health graduates should bring their professional licenses or certificates of full registration issued by their professional bodies.
You can as well check ===== NYSC Senate List 2023 Check All Institutions
How To Print Your NYSC Call-Up Letter
You are made to follow the steps listed below to check your National Youth Service Corps call up letter:
To check your call-up letter, you first need to log in to NYSC portal at https://portal.nysc.org.ng.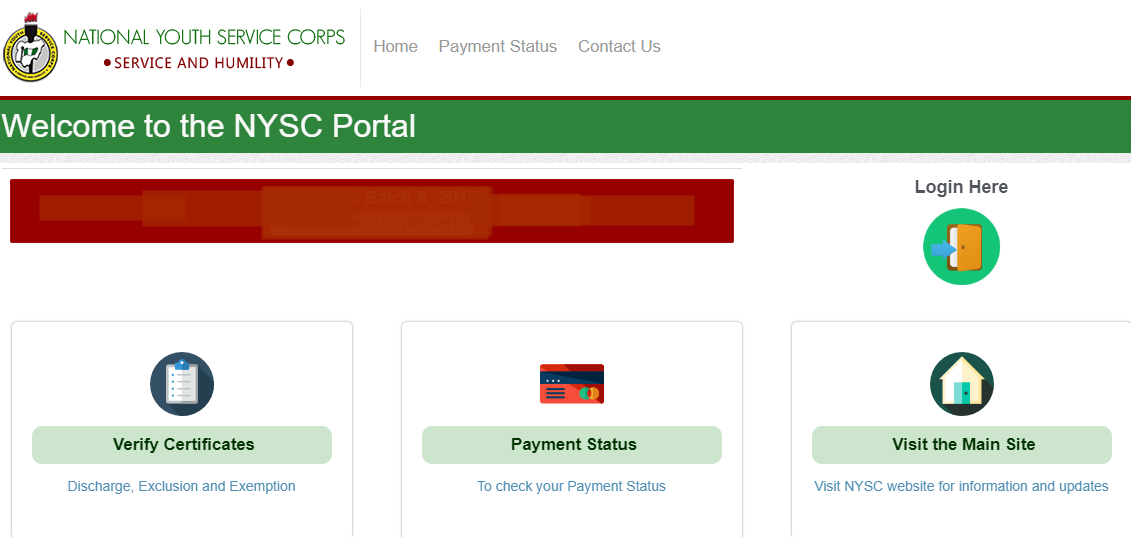 Click on "Login Here" to log in with the email you used during your online registration and your password.
Click on "Resume".
On your dashboard, click on "Print Call Up Letter" to view your call up letter and see where you have been posted.
Once you want to print your call-up letter, save it on your device. If your device is connected to a printer, you can send it to the printer and print it directly. Do not forget to print your NYSC Green Card.
That is how to print your NYSC call up letter. If you face any problem printing your call up letter make use of our comments box.
Good Luck as you sever our country Nigerian.