SPORT
Marathon Registration Form 2019 | Register Access Bank Marathon Here
Marathon Registration Form 2019. We are glad to inform all the interested persons that  Access Bank officials will be starting collecting names for Maraton race on September 3rd, 2018. We will help you to register for this year marathon.
This edition will be the fourth of the Access Bank Marathon race in the country. The director of communications and media Mr. Yussuf Alli said that it will be more inter-based. He so said that the organization team is making sure that the finishing points for the 2019 race will be the same.
READ MORE: 2018 MTN Project Fame Registration | Check Audition Dates & Venue
Mr.Alli said that there are hoping to get not less than 100,000 runners on next year Marathon. The 10km will be starting at the Lekki Bridge and will end at the Eko Atlantic City. The full marathon will start up properly at the National Stadium, Surulere and end at the Eko Atlantic City.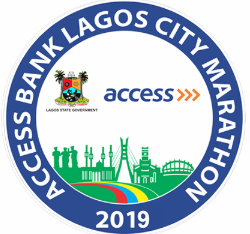 Marathon Registration Form 2019 | Register Access Bank Marathon Here
There are so many ways you can pick up Form or submit it; There are three ways you can do that, there are as follows.
1.  Get your form(s) at Access Bank Branches Nationwide.
2. At Teslin Balogun Stadium, Surulere Lagos State.
3. You can get your Form Online and do your Registration.
Without westing, some much of your time let's show you how you can apply, register for  Access Bank Marathon 2019 on your own without running to computer center for help.
ALSO, READ MORE: Steps To Pay DSTV Subscription With Mobile Phones
How To Register For Access Bank Marathon 2019.
Firstly, Click here to start the registration or visit Access Bank Marathon official page or website at http://www.lagoscitymarathon.com/register/.
You will choose the type of race you will like to register for:
Please Note: Registration will start on September 3, 2018, and close on January 11, 2019.
You can drop your email address or mobile phone number if you want us to notify you when the registration starts.