ENTERTAINMENT
Big Brother Naija Registration | How to Apply Big Brother Naija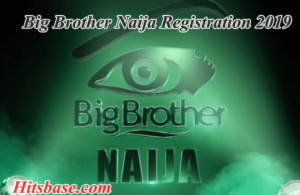 Big Brother Naija Registration | How to Apply Big Brother Naija: It's on it again. Big Brother is a TV show based on the Big Brother TV series in which 12 contestants live in an isolated. This TV show is so entertaining that everyone knows about Big Brother Naija.
This page is an original map out for those that are interested in applying for Big Brother Nigeria. We are going to show or outline all you need to know about Big Brother Naija. Is one of the most popular TV show in Nigeria.
READ MORE: Create Your Jumia Account Now | Jumia Online Shopping
Now, for you to apply for Big Brother Naija, you need to be a Nigerian citizen and you must be 21 and above. Also, you must have a valid international passport to be able to apply for Big Brother Nigeria. Moreover, we will be letting you know about the venue of all the centers where the audition will be held.
Audition Venues Of Big Brother Naija
We, about to show you all the venues, where you will get you to audition one after the other from all the part of the country.
1.  If you are in the south-east go to Enugu State: Oakland Hotel and Park, Tunnel Crossing, Ogui Link Road, beside Etim Plaza.
2. Lagos – West Town Hotel: 1, Ayeni Street, behind Sheraton Hotel, Ikeja.
3. Abuja – MultiChoice Office, Plot 1548, Ademola Adetokunbo Street, beside NEMA, adjacent Transcorp Hilton, Maitama.
4. Delta State – Deluxe Garden Suites, Bauchi Close, Shell Edjeba, Warri.
5. Port Harcourt – 5141, Aba Road, Port Harcourt.
Big Brother Naija Registration | How to Apply Big Brother Naija
How To Appy For Big Brother Naija.
For, you to get applied for Big Brother Naija all you need is to follow all the guidelines that we are about to show you below.
Visit the official website of Big Brother Naija at www.bigbrothercasting.tv to apply
Create a video, look out the "video" tab on the site for some guidelines. It also accepts or recommends to record a video of your self, where you will be real.
Make sure in the video, you are doing things exactly the way you want them to look. Meanwhile, If you are among the best. The site is equipped with a self video recorder so you can just fin it if that is what you prefer.
All you need to do is save a current picture of yourself, and video to your device, so they are ready when you apply online. Upload your video and picture and fill all the requirement provided.  If you want to proceed to the next level of casting we will send you an email.
NOTE: The form is not out now, we will keep you update once is out, last year  Audition was held at Lagos on the 26th and 27th of November. If you have any Questions on  Big Brother Naija Registration | How to Apply Big Brother Naija, make use of our box below.