Immigration
2022 WAEC Registration Form | Exam Date & Latest WAEC Update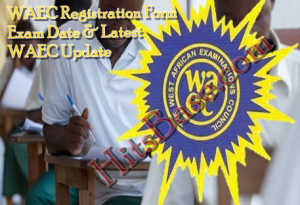 2022 WAEC Registration Form | Exam Date & Latest WAEC Update: In our last article on WAEC, we shared with you steps to check your WAEC results with your device. Today we are here to inform you that WAEC Registration Form is out again.
For interested candidates are hereby advised to go online or school of your choice to register for 2022/2023 WAEC examination. We got the information that registration started on Monday. October, and will close on December. Based on the information we got through the officials of the WAEC board;  The examination will start between January and February.
READ MORE: Post UTME Registration Guidelines | Post UTME Requirements
For those how may be asking what are we doing, we are here to help young and vibrant students all over West Africa, to inform them on new development about WAEC Registration Form and the simple access on how to register online.  Without meeting computer operators to register for them.
WAEC Registration Form Online Format To Apply
For those who have been searching for a simple way to register WAEC without going through headway. This is your opportunity to do your registration online. The format to go about it is as follows.
Visit the WAEC page at http://www.waeconline.org.ng/register/
In the webpage, click on the "May/June Examinations" icon.
NOTE: Your school will have to sign in as the new user.
The examination enters the necessary details like.
Center number.
Candidates waec passport.
The subject of candidates.
Name and Surname of candidates.
Click on the "Checkbox" by the affirmation statement to affirm that all the entries including the attached passport photograph are correct.
You can then download syllabus, timetable and registration template.
The normal price fixed by WAEC is less than twelve thousand naira (N12,000). It is advisable you go to centers that charge less.
DO NOT MISS: Wace Releases Result | How To Check Your Result
Banks To Make Your Payments 
WAEC has provided some banks to make your payments before applying online. The banks are as follows.
First Bank of Nig. Ltd.
First City Monument Bank Plc
Guaranty Trust Bank Plc
Heritage Bank Plc
Sterling Bank Plc
Polaris Bank Ltd
Stanbic IBTC Bank Plc
Standard Chartered Bank Plc
Zenith Bank Plc
Union Bank of Nigeria Plc
United Bank for Africa Plc
Unity Bank Plc
Access Bank Plc
Diamond Bank Plc
Ecobank Plc
Fidelity Bank Plc
WEMA Bank Plc
Visit any of those banks and make your payments as soon as possible. We will always update news on 2022 WAEC Registration Form | Exam Date & Latest WAEC Update on this site.
GOOD LUCK AS YOU APPLY…….!!!
Please note, for your questions and contributions on the 2022 WAEC Registration Form | Exam Date & Latest WAEC Update do make use of the comment box below and we shall get back to you immediately. God, bless you.