INTERNET
Visa Free Countries For South Africa 2020 – Latest Update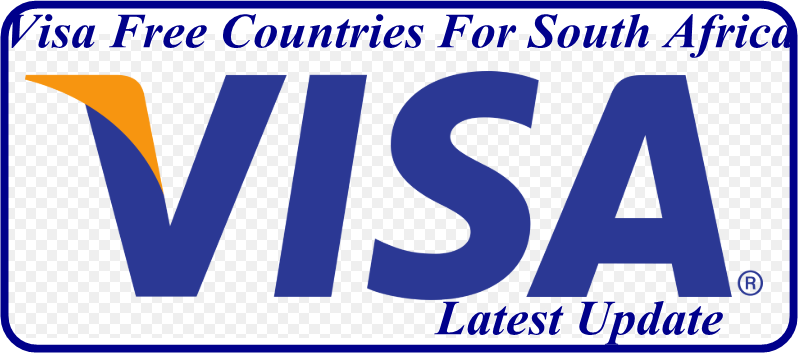 Visa Free Countries For South Africa 2020 – Latest Update: South Africa is a great country that must counties; are giving free access to South Africa citizens. Currently, South Africa has up to 102 countries to travel without a visa.
As of February 2020, South African citizens had visa-free or visa on arrival access to many countries and territories; ranking the South African passport 53rd in terms of travel freedom Countries in the world right now.
READ MORE: List Of Universities In South Africa | Best Of Institutions In South Africa
Meanwhile, we made this page for those who are looking for visa-free countries for freeborn South Africa. Without wasting so much of your time, we will like to talk a litter bet of South Africa; passport before looking or outlining all the Free Countries For South Africa.
Visa Traveling Passport 
Visa Traveling passport is a travel document issued to citizens of any country for the purpose of international travel. It allows the bearer to travel to foreign countries. As of 2020, citizens of South Africa enjoyed visa-free access to 100 countries; of which some may require pre-travel registration. Let's now look at the types of Visa Traveling passport South Africa has right now.
Types Of South Africa Passport Visa
We have six (6) types of South Africa visa, Hitsbase.com will outline all the types and explain each one of them. The types are as follows.
Regular passport.
Maxi passport.
Child Passport.
Official passport.
Diplomatic passport. 
1.  Regular passport: This type of visa is not renewable when they expire and from the age of 16 and above. These passports are issued to citizens who are for vacations and business trips. They contain 32 pages and are valid for 10 years.
2. Maxi passport it is all must same with a Regular passport. When a maxi passport expires, a new passport application must be filed. They are issued to citizens aged 16 and older, are valid for 10 years, and are non-renewable. It also contains 48 pages to cater for frequent travelers.
3. Child Passport this type of passport are made for young once between the age of 15 years and below. Note this type is not renewable and they are valid for five years. It only made for a young dude.
4.  Official passport it is only needed for government institutions who have to travel on official business. Is issued to officials free of charge by the Department of Home Affairs. It is valid for five years before you apply for renewal.
5. The diplomatic passport is only Issued to diplomats, once you are a diplomat; and to their accompanying dependents.
ALSO, READ MORE: South African Police Jobs 2020/2021 | How to Apply, Requirements
Visa Free Countries For South Africa 2020 – Latest Update.
We are about to outline all the countries the South Africans can gain access to without a visa. Below are the countries.
Angola, Antigua and Barbuda, Argentina, Bahamas, Barbados, Belize, Benin, Botswana; Brazil, Chile, Costa Rica, Dominica, Dominican Republic, Ecuador.
El Salvador; Fiji, Gabon, Georgia, Grenada, Guatemala, Guyana, Haiti, Honduras, Hong Kong, Indonesia, Ireland; Israel, Jamaica, Kenya, South Korea, Lesotho.
Macau, Malawi;Malaysia, Mauritius, Micronesia, Mozambique, Namibia, Nicaragua; Panama, Paraguay, Peru, Philippines, Russia, Saint Kitts and Nevis.
Saint Lucia, Saint Vincent and the Grenadines, Senegal; Singapore, Swaziland, Tanzania; Thailand, Trinidad and Tobago, Tunisia, Uruguay, Vanuatu, Venezuela, Zambia, Zimbabwe.
However, you have seen all the Visa Free Countries For South Africa 2020 – Latest Update. If you have questions on it, please make use of our box right below.