SCHOLARSHIP
Top Universities in Japan 2023 – Japanese University Ranking
Top Universities in Japan 2023 – Japan is a great country that students will love to study. There are currently around 130,000 international students in Japan, but this figure is increasing year-on-year. Our Universities are doing very well when it comes to the education sector in the world right now.
Japan is home to great companies such as Honda, Toyota, and Sony. Since many Japanese universities have internship agreements with many of these excellent companies, graduates from these universities will have a greater chance of finding a job in Japan. The Universities in our homeland has produced a lot of high profile names.
READ MORE: How to apply for Universities In Canada and to know the best Universities In Canada
This page will take a look at how Japanese universities are doing at the current global ranking. Our major aim of writing this post is to help those who have been searching for Japanese University Ranking simple for them. Japan leads the way with 89 universities in the ranking, while China India comes behind. It must be a Beauty place to study your Bachelor's, Master's, or Ph.D.
Top Five (5) Universities In Japan
We will start with number five to one. Below are the Best of Japanese University Ranking this year 2019.
Let's start….. Best Universities in Japan 2019.
1.  The University of Tokyo –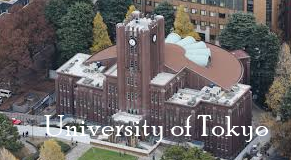 Tokyo University is on top of the best University in our great county, the University was established in 1877. In university has 10 faculties and enrolls about 30,000 students; 2,100 of whom are international students. Its five campuses are in Hongō, Komaba, Kashiwa, Shirokane, and Nakano.
We will like to tell you that the university has graduated many notable alumni, including 17 Prime Ministers; 16 Nobel Prize laureates, 3 Pritzker Prize laureates, 3 astronauts, and 1 Fields Medalist.
Today the University is the number one best Universities in Japan and is number 22 in the world right now. There have the best teachers and equipment at the University.
2. Kyoto University

It is the second oldest Japanese university, also one of Asia's highest-ranked; universities and one of Japan's National Seven Universities that are doing very well currently. Kyoto is ranked number second in the country and ranked 35 in the world ranking.
Kyoto University has since 2004 been incorporated as a national university corporation under a new law that applies to all national universities. The university has about 22,000 students enrolled in its undergraduate and graduate programs.
Great University is famed for producing world-class researchers; including 18 Nobel Prize laureates, 2 Fields medalists and one Gauss Prize winner. It has the most Nobel laureates of all universities in Asia.
3. Nagoya University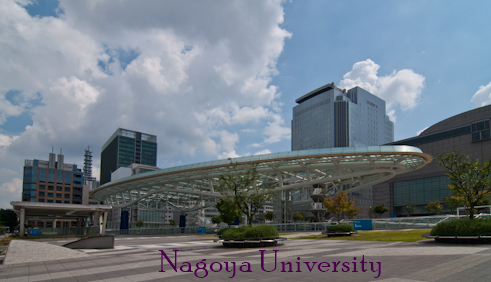 It is the 3rd highest ranked higher education institution in Japan 72nd worldwide. The Univerity is located in Chikusa-Ku. Their major student is foreign students from different part of the world.
Currently, there are over 1300 international students 150 undergraduate; from 78 countries studying in the faculties of Nagoya University. Meanwhile, it has a high research standard in Social Science & Humanities.
DO NOT MISS TO SEE: How to apply for Universities In Canada and to know the best Universities In Canada
4. Osaka University – Top Universities in Japan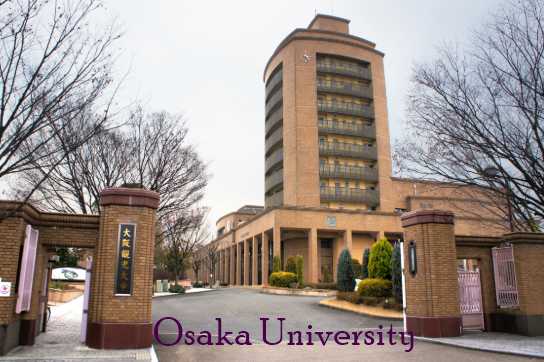 The University on a fourth modern university in our great county Japan at its founding in 1931. Osaka organized into 11 faculties for undergraduate programs and 16 graduate schools.
Undergraduate programs are the School of Letters, School of Human Sciences, School of Foreign Studies, School of Law, School of Economics, School of Science, Faculty of Medicine, Faculty of Dentistry, School of Pharmaceutical Science, School of Engineering, and School of Engineering Science.
With what Osaka University has built for so many years, today there are on top 4 of the best university in Japan. If you like to know the university's headquarters, is that Suita campus extends across Suita City and Ibaraki City in Osaka Prefecture.
5. 

Tohoku University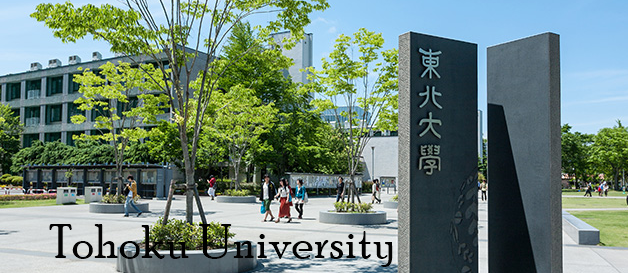 We will like to tell you that the university was established on June 22, 1907. University had 10 faculties, 16 graduate schools, and 6 research institutes, with a total enrollment of 17,885 students.
The university has international students drawn from all over the world including Europe, the Middle East, Africa, Oceania, North America, and Asia. The number of international students continues to rise year-on-year. Today on our list Tohoku Top Universities in Japan 2023.
Please note for your questions and contributions to the Universities in Japan 2023 make use of the comment box below and we shall get back to you immediately. Do not forget to use the share buttons to tell your family and friends on social media about Top Universities in Japan.