ENTERTAINMENT
South Africa's Got Talent Online Registration And Audition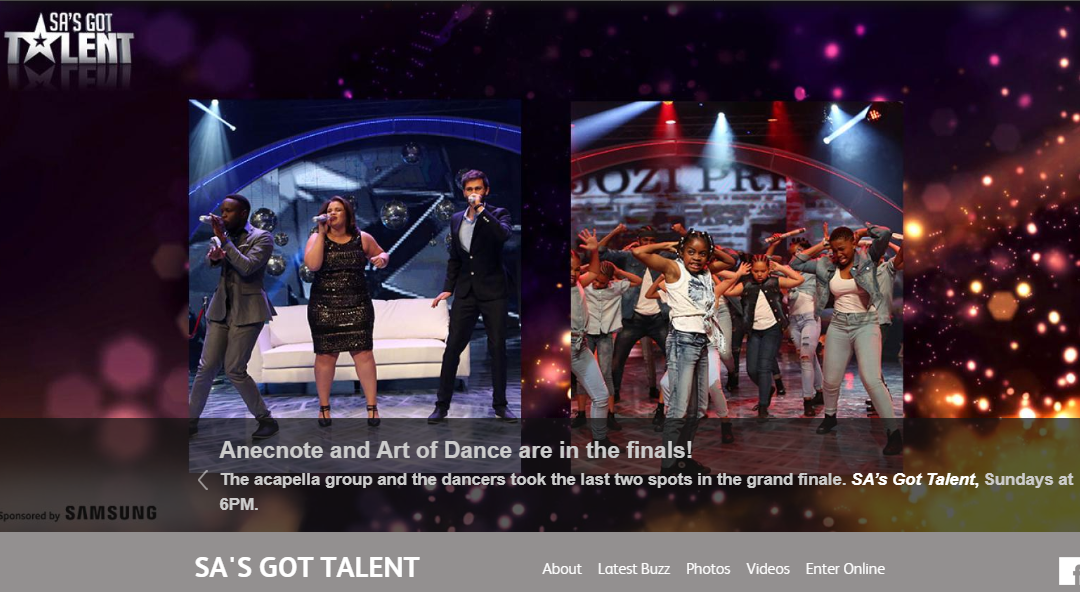 South Africa's Got Talent Online Registration And Audition: South Africa's Got Talent is back; we are here to help those guys who are interested in South Africa's Got Talent registration.
SA's Got Talent is a South African television show on e.tv and part of the Got Talent series. Presented by Mo Mahlangu, popularly knows as Tol Ass Mo. Singers, dancers, comedians, variety acts, and other performers compete against each other for audience support.
READ MORE: Steps To Pay DSTV Subscription With Mobile Phones
The winner of each series receives R500,000. The auditions take place in front of the judges and a live audience in a different city across South Africa. The first series of the talent show began on 1 October 2009 and was broadcast weekly with a live semi-final and final on 12 November 2009. We are going to show you all past winners, starting from 2009 to date.
South Africa's Got Talent Past Winners 
Darren Rajbal is the first winner of South Africa's Got Talent show he made history that day. South Africa's Got Talent show has made a lot of stars in those past years. Meanwhile, let's outline all the past winners from the start to date.
| | | | |
| --- | --- | --- | --- |
| Season |             Winner |            Started |             Close |
|       1 | Darren Rajbal |  October 1,     2009 | November 12, 2009 |
|     2. |  James Bhemgee |  September 16, 2010 | October 28, 2010 |
|      3 | Botlhale Boikanyo | August 30, 2012 | October 18, 2012 |
|      4 | Johnny      Apple | August 29, 2013 | October 17, 2013 |
|      5 | Tholwana Mohale | September 7, 2014 | November 9, 2014 |
|      6 |  DJ Arch JNR |  September 9, 2015 | November 8, 2015 |
|       7 |  Kryptonite Dance Academy | September 4, 2016 | November 6, 2016 |
|       8 |  AnecNote |  September 10, 2017 | November 12, 2017 |
Now, you have seen all the past winners of South Africa's Got Talent show; We are about to guide you on the best way to go about register for South Africa's Got Talent show on your own without meeting your family and friend.
ALSO, READ MORE: MTN Data Plan Code For Android iPhone Modem And Laptop
Online Registration And Audition
How To Registration For South Africa's Got Talent Show.
Without wasting so much of your time, let's show you all you will like to know about South Africa's Got Talent show registration. Firstly you know that the registration is always doing online, not offline right?
Click HERE to register to South Africa's Got Talent Show, or Click Here to Submit Online Audition Video for South Africa Got Talent Auditions.
Whenever the form for 2020 SA's Got Talent Online Audition portal to visit the page, easily complete the online registration form correctly, go ahead upload your video and click send.
Make sure that your video is under I minute and a maximum of 15MB in size before upload it.
To do it the right way your Full body should be captured in the video so that your full performance and everything that you are doing will be seen, in the video.
This is how you can audition for SA's Got Talent on WhatsApp:
1. Add the SA's Got Talent's number (060 485 6175) to your smartphone's contacts.
2. Go to the WhatsApp app on your smartphone
3. Start a new chat with SA's Got Talent
4. Record your audition video on the WhatsApp chat or upload your video from your Camera Roll.
5. Include your Name, Age, City, and Contact Details.
6. Press SEND.
If you find any of our guidelines above, you can make use of our box below; also you can share our website with your family and friends on your social media pages. By using those buttons right below.