ENTERTAINMENT
Starzz Reality TV Show 2021 | Registration Dates and Venues
Finally, it's back again Starzz Reality TV Show 2021 organizers, have released the audition dates and venues to the general public. For those that are very much interested to be a part of reality TV Show, you are advised to read through this post. 
As we know, there are so many reality TV Shows this year but not all are like Starzz Show. The show is fully sponsored by Starzz Awards. One of the amazing things about the show is the overwhelming package worth $28000. There are many other things at the end of the show that will be presented to the contestants.
DO NOT MISS ====⇒ Big Brother Africa 2021 Registration
Meanwhile, the competition is made up of 30 Housemates for a period of 30 Days in the same House.  One contestant is expected to emerge as the winner. This article is originally written to guide so many young people out there on how to go about the registration. It will also keep you informed on when the Starzz reality TV show audition will be coming up.
Before we guide you on how to apply, we would like to show you what you stand to gain as a winner.
Benefits For Starzz Reality TV Show 2021
Below are things you stand to gain when you win:
1. Non-forgettable Trip to Dubai.
2. Amazing brand new car.
3. Cash prize of Four Million Naira (N4,000,000).
You have seen what is waiting for you. Now we will guide you on how to apply without meeting anyone for assistance. We have been receiving a lot of questions as regards the registration guide.
This stage is the most interesting.
CLICK HERE TO STRAT====⇒ Season 4 Big Brother Naija Registration
 How To Register Starzz Reality TV Show 2021
Once you want to register all you need to do is follow these steps right below. As to start your Starzz Reality TV Show 2021 registration.
Note that the Registration is Free.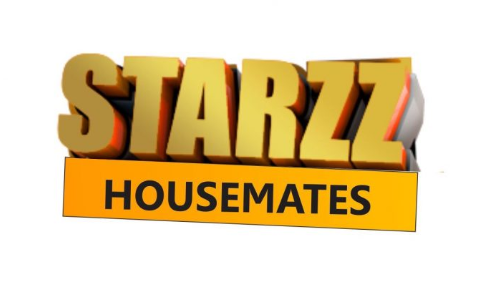 1. Visit the registration portal @ https://www.starzzrealitytv.com/register-here/.
Make sure you fill very carefully so as to not to make a mistake. Things that you will be required of you are as follows.
Full name, Nickname, date of Birth, Email, Nationality, State of origin, State of residence, Instagram, and Facebook handles the phone number, and some other things.
You will be asked to upload your passport.
Before we forget, you will be asked why you want to make it to the house.
NOTE: Make sure you follow those guidelines and you are expected to apply only once as not to be disqualified.
After that, you can CLICK on the Submit button.
Starzz Reality TV Show 2021 Audition
For those of us that are interested, below are the Show Audition dates and venues.
South Africa and Ghana will be on 2nd and 9th February 2021 respectively.
Nigeria Auditions will be held in the following cities and dates:
Uyo, Akwa Ibom State – 12th January 2021
Owerri, Imo State – 19th January
Port Harcourt, Rivers state – 20th January
Abuja, FCT – 26th January
Lagos – 30th January.
For more info; call +2348081081083 Fb/IG @starzzrealitytv.
#StarzzHousemates #SouthAfrica
#Ghana #Nigeria #StarzzRealityTv.
#WahalaDeyOh.
Start applying now so as not to miss out on this overwhelming Reality TV Show. Catch all the amazing highlights from the Starzz Reality Show on Dstv & Gotv.
Good Luck as you apply…