ENTERTAINMENT
Eloy Awards 2018 Full List Of Winners | HitsBase.com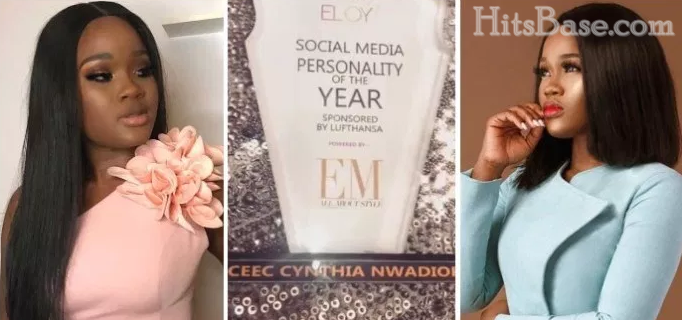 Eloy Awards 2018 Full List Of Winners – The 10th anniversary of the ELOY Awards! We are pleased to announce you finally Eloy Awards party is here. As it is with the ELOY Awards team, they celebrate the best Nigerian women.
This year, at the ELOY Awards Winning party, if you witness it there a lot of new features. The ELOY Awards team has issued certificates to all Winners at the party. The new feature is a way of appreciating all the Winners and letting them know that everyone is a winner regardless of who wins. You can image!
READ MORE: Afrima 2018 Awards Full List Of Winners | See Full List Of Winners
The spotlight is beaming on women; it is evident in Nigeria and around the world, as policymakers and business support organizations are waking up to the idea that women are good for the economic prosperity of the nation. Financial institutions, the government, and others are recognizing the untapped potential of women.
Below is the list of an outstanding Winners of ELOY 2018 Awards in our homeland Nigeria who made the list or the Winners of ELOY 2018. The Winners are as follows.
Eloy Awards 2018 Full List Of Winners
Mercy Johnson Okojie won the biggest award; which is "Actress of the year" with the movie called seven and a half dates. Let's show you the full list of the winners.
Actress of the year 2018.
Mercy Johson Okojie: Seven and a half dates.
Eloy award for agriculture.
Ifeoluwa Ariyo, forth worth farm.
Actress of the year (Tv and web series)
Lota Chukwu, Ajoche.
Scriptwriter of the year
Dami Elebe, from Lagos with Love, Skinny girl in transit, Rumour has it.
Fashion Designer of the year.
Tubo.
Eloy Award for Authors.
Nina Iphechkwude Anyianuka. Disowned.
Eloy Innovation or Invention Award.
Uche Pedro, BellaNaija.
Eloy Hospitality Award.
Nike Najekodunmi, Nuts about cake.
Eloy Award For Empowerment.
Mercy Makinde, Amazing Amazon's initiative.
On-Air Personality Of The Year (Radio).
Folu Storm – Smooth Fm, Logos.
Social Media Personality Of The Year.
Cynthia cee-c Nwadiora.
Social Entrepreneur Of The Year Award.
Esther Ijewere, Women of Rubies.
Entrepreneur of the Year.
Adedamola Ladejobi, Ask Damz.
Eloy Award For Journalism And Media.
Peace Hyde.
We will like you to talk about theInternational Eloy Awards 2018 Full List Of Winners; by using the box right below for questions and contributions. Share with your friends on Facebook, Twitter, Google plus and other social media.